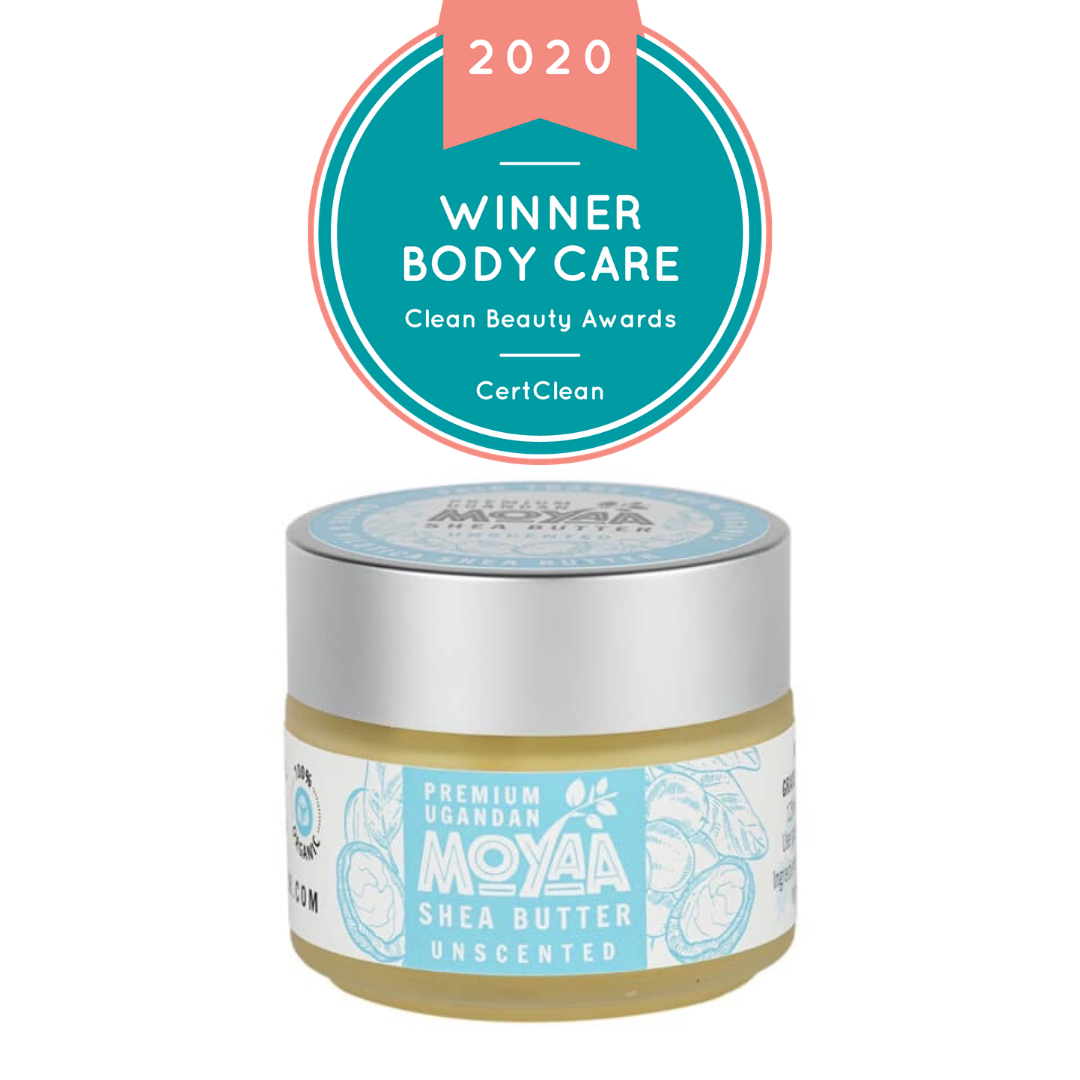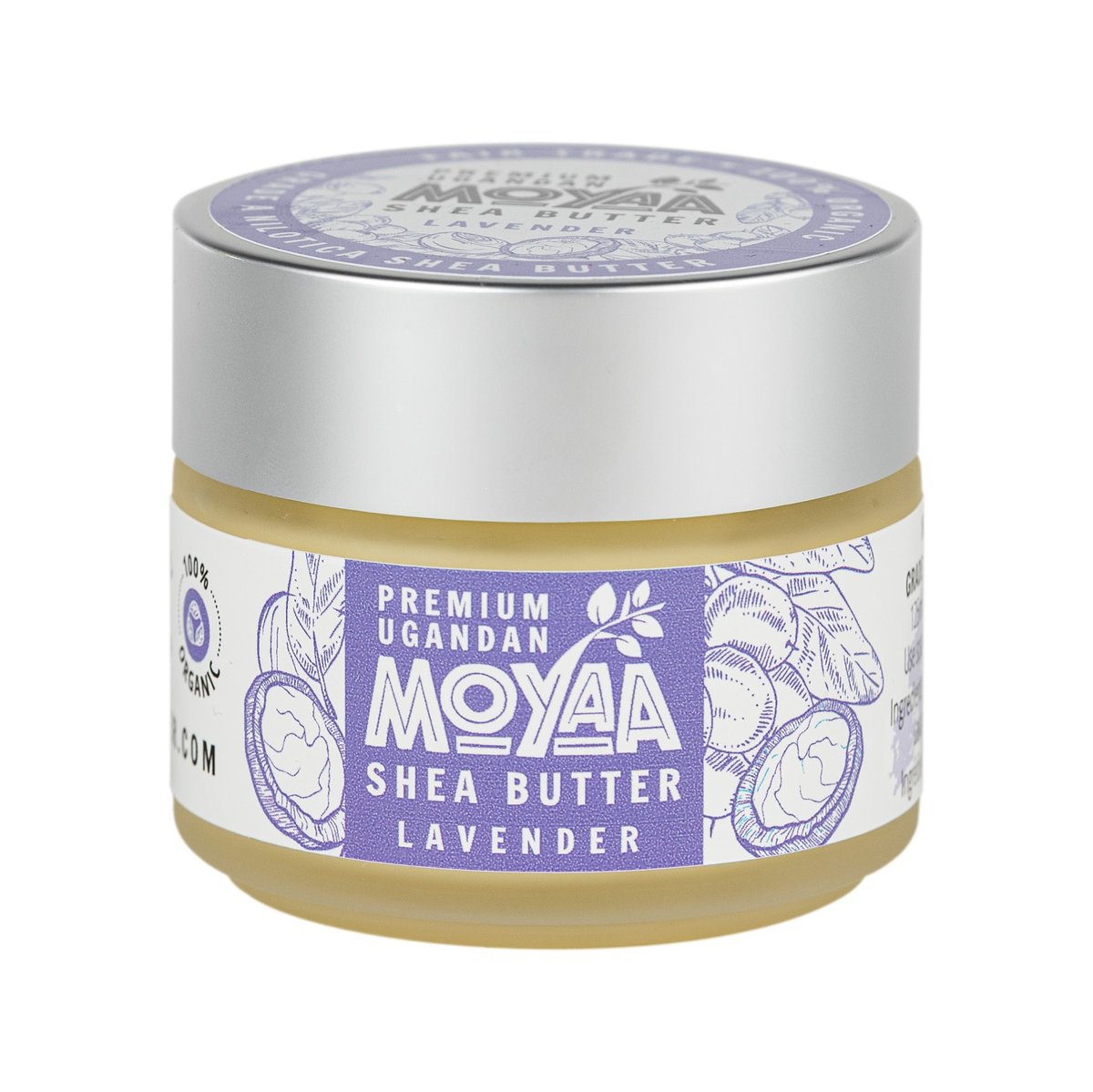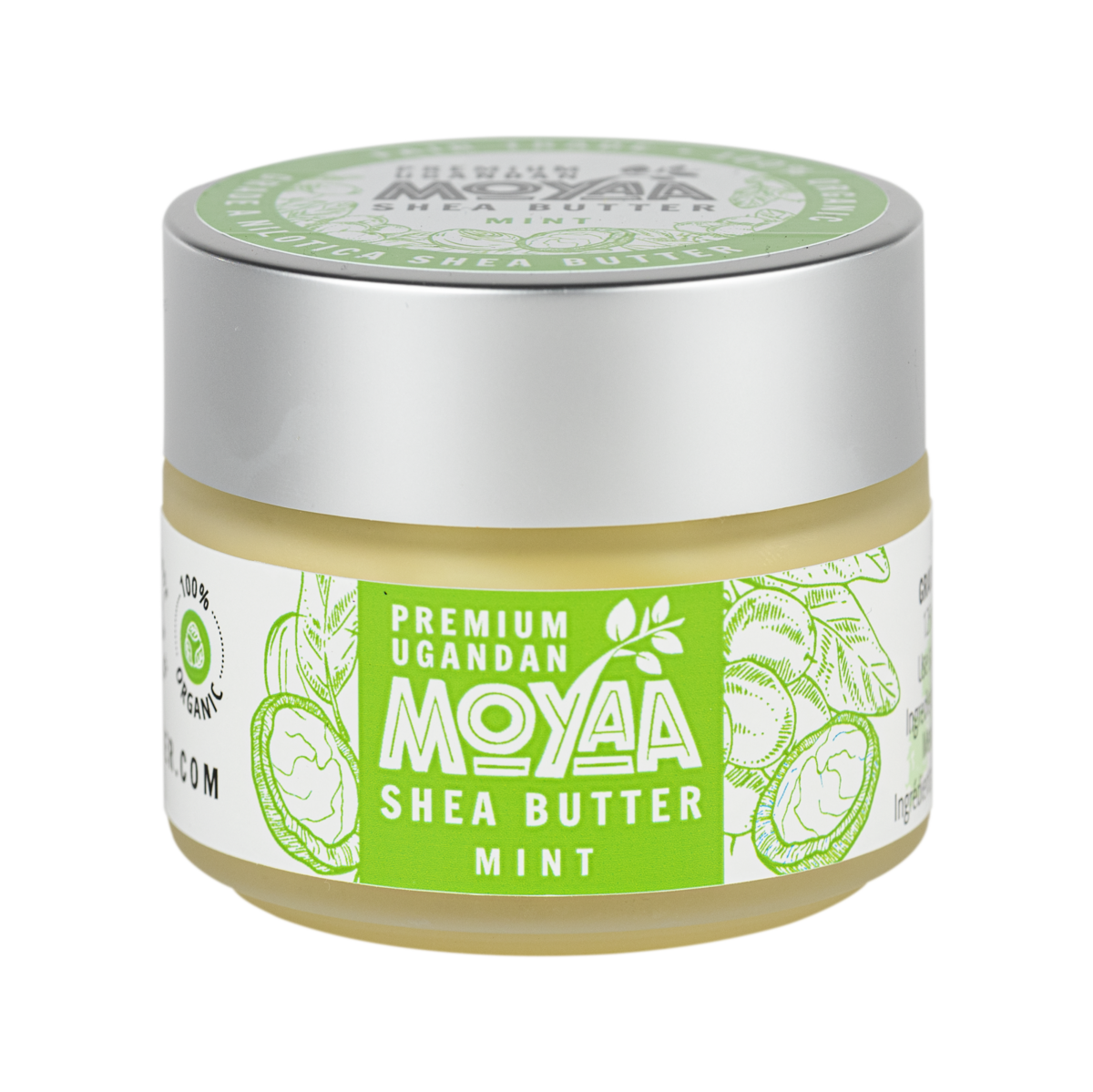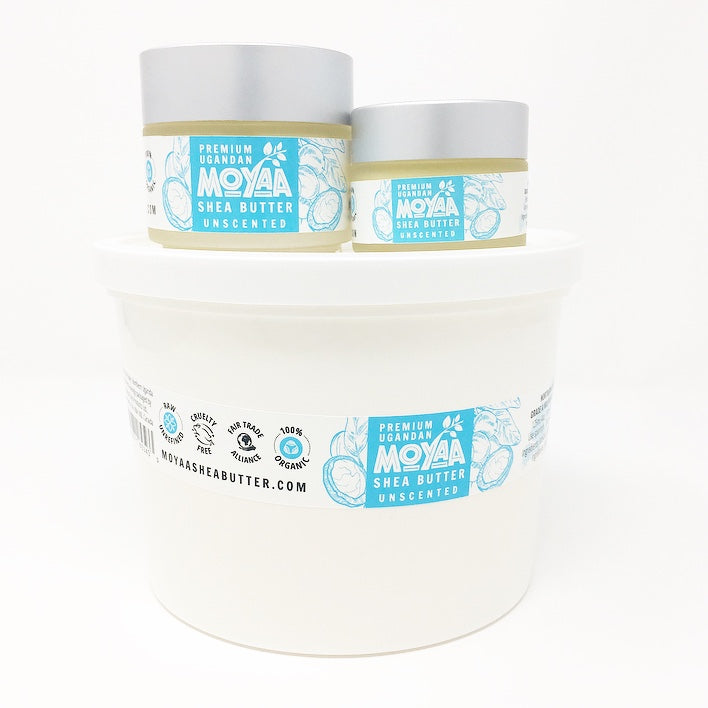 Try this wild-harvested, raw, and cold-pressed natural total body moisturizer that nourishes and restores! Moyaa Shea Butter comes from the Vitellaria Nilotica tree and is a fair trade product from Northern Uganda.

No chemicals/perfumes/preservatives added
Fair trade from Uganda
Certified organic
Grade A Quality
Leaping Bunny Certified cruelty free
100% pure, unrefined, cold pressed

Available at our Refillery where you can Bring Your Own Container
MINT:
Naturally scented, refreshing mint has a calming effect on the body and is known for its anti-inflammatory properties. It can soothe itchiness, has antimicrobial properties, and is particularly good for acne-prone skin. This product will have you feeling rejuvenated or, shall we say, freshly minted?
LAVENDER:
The Lavandula plant, commonly known as lavender, is known for its calming and healing abilities as well as for it's antiseptic and anti-inflammatory properties. Feeling anxious or restless? This product will have you covered - literally! - from head to toe with pure, soothing, buttery relaxation.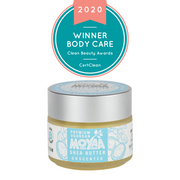 Moyaa Shea Butter