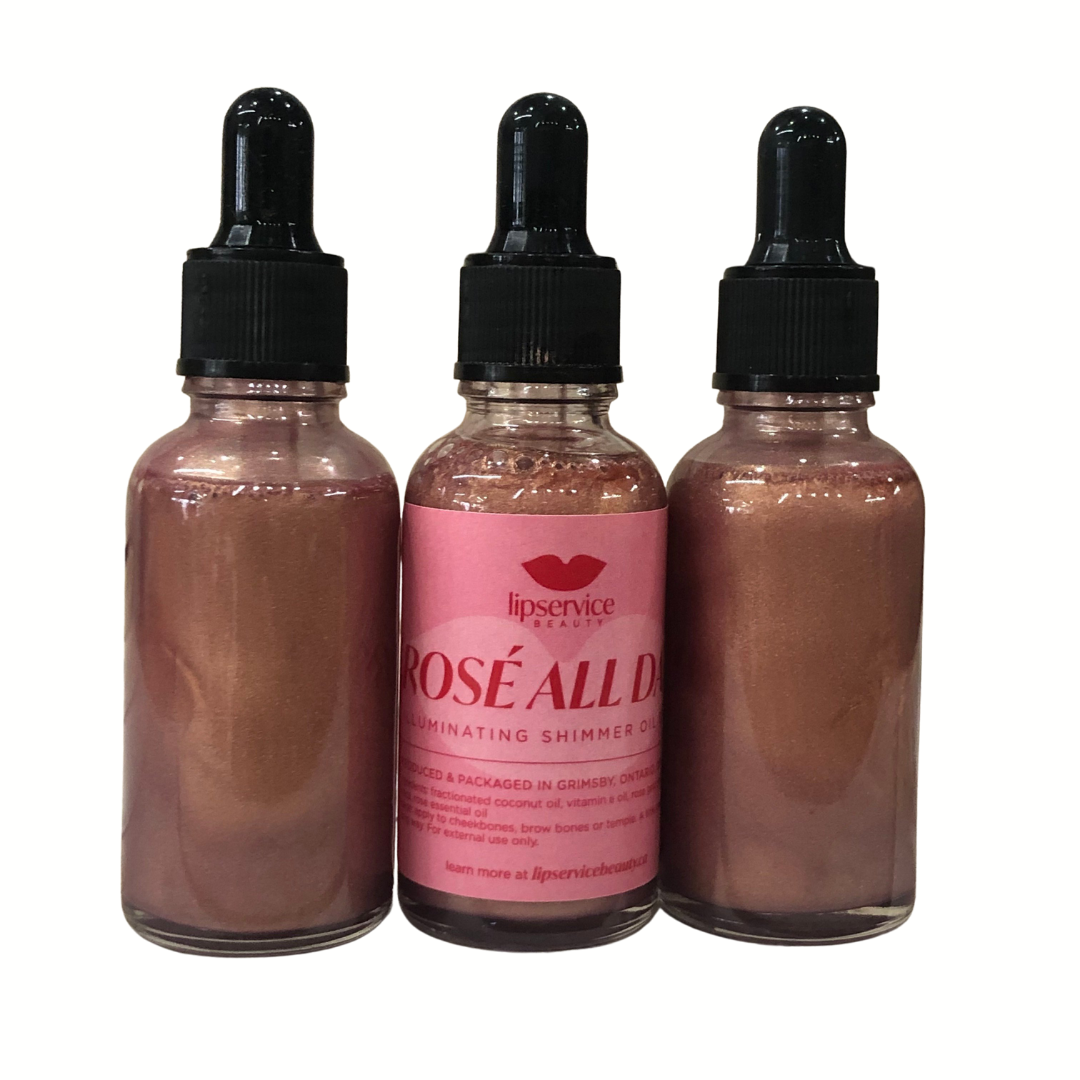 Rosé All Day Illuminating Oil
Shine like a diamond... or a rose! A little of this shimmery oil goes a long way and it absorbs into the skin beautifully without a greasy feel. Lipservice Beauty grows her own roses to create the signature rose oil that helps keep you Rosé All Day!
rose gold illuminating oil
vegan
30ml glass bottle

Apply to cheekbones, brow bones or anywhere you want a shimmery glow.
Ingredients: fractionated coconut oil, vitamin e oil, rose gold synthetic mica, rose essential oil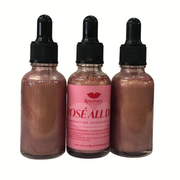 Rosé All Day Illuminating Oil