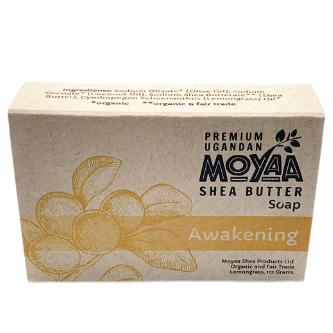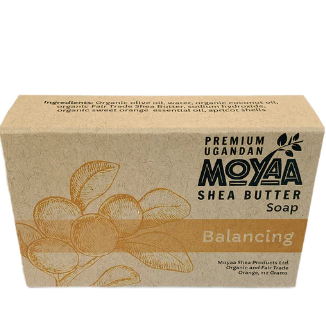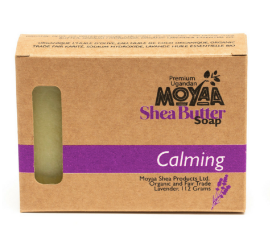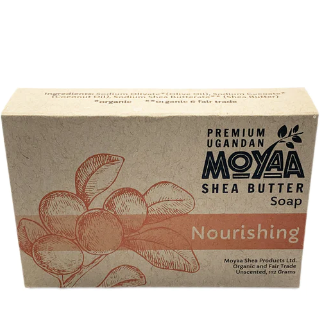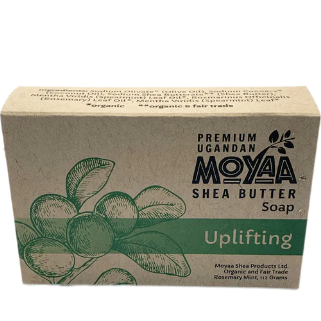 Made with organic Ugandan Grade A Quality Shea Butter from the Vitellaria Nilotica tree, Moyaa all natural and organic Shea Butter soap nourishes and restores the skin as it cleanses.  
Available in: Nourishing (Unscented), Awakening (Lemongrass), Balancing (Orange), Calming (Lavender), Grounding (Patchouli), Purifying (Basil), Uplifting (Rosemary Mint).
Ingredients: Organic olive oil, water, organic coconut oil, organic Fair Trade Shea Butter, sodium hydroxide.
Weight: 112 grams
Scented with Essential Oils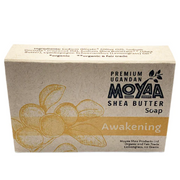 Moyaa Shea Butter Soap