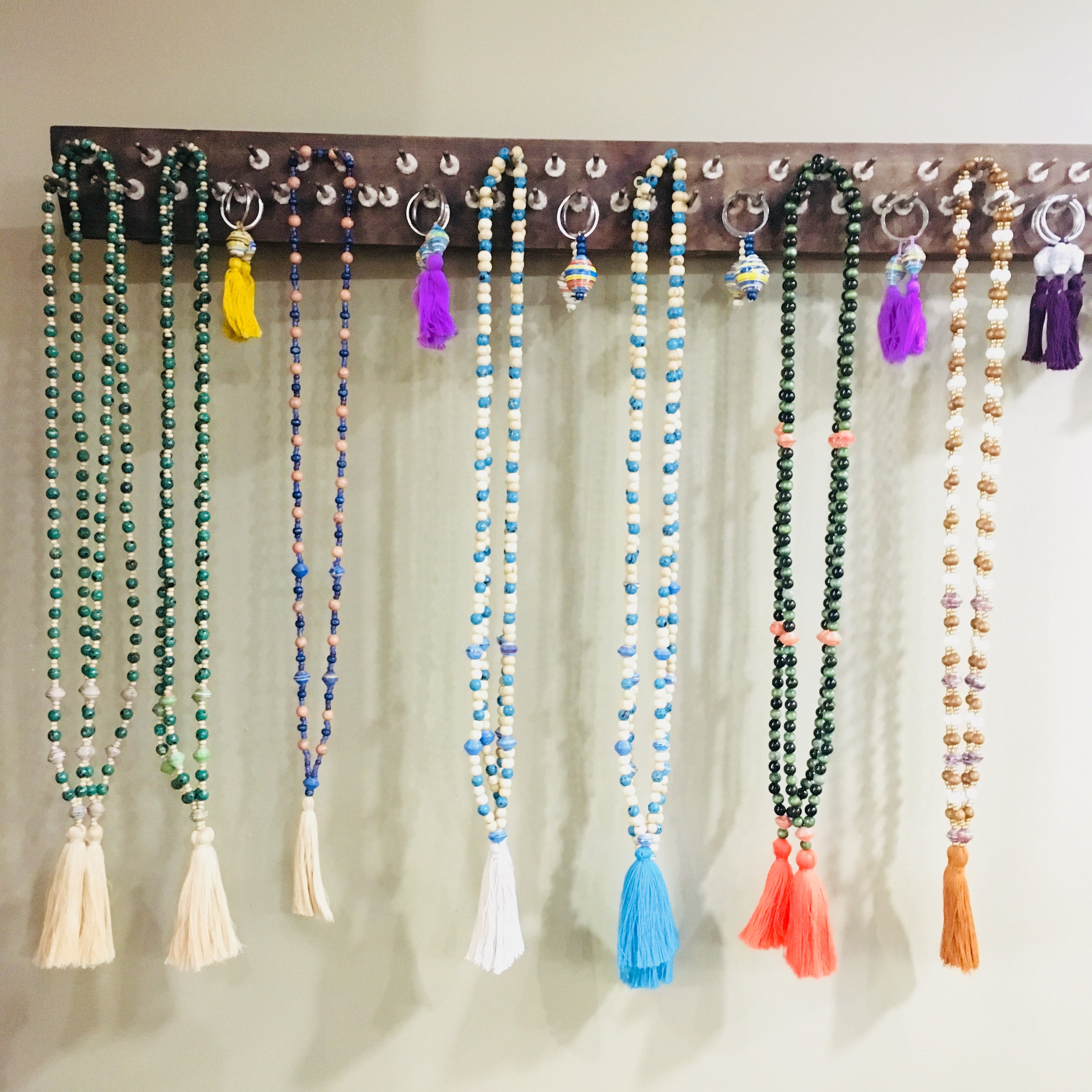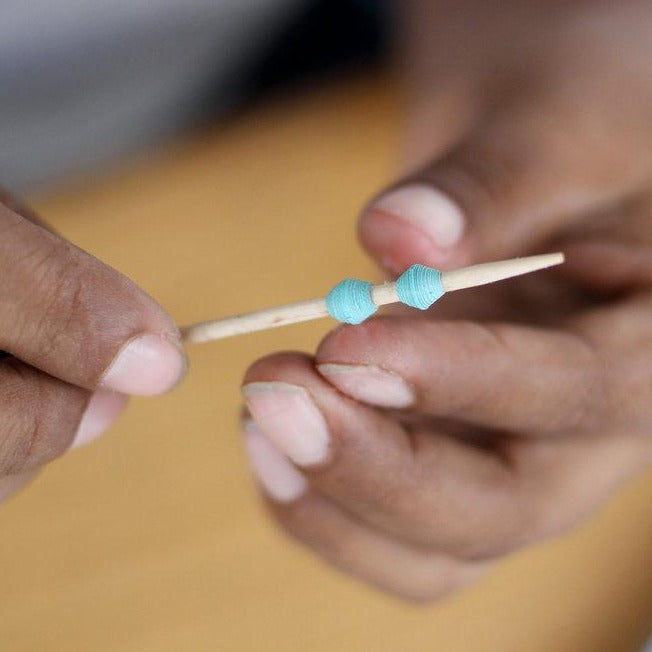 "Creamos is a NGO in Guatemala that aims to provide income, emotional and educational opportunities for the women who live around the dump in Guatemala City.
The jewelry program consists of women who make necklaces, bracelets, earrings, key chains and other accessories from recycled paper that they craft into beads."
Necklace:
Approximately 19.5" long + tassel (2.5" long)
paper beads, stone beads, cotton tassel
Keychain: 1" ring
small paper bead + tassel, approximately 3" long
large paper bead, wood beads, approximately 2" long 
Due to the individual, one-of a kind nature of this product, please email for colour availability BEFORE purchasing. Thank you!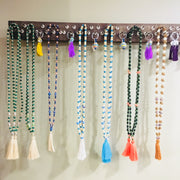 Paper Bead