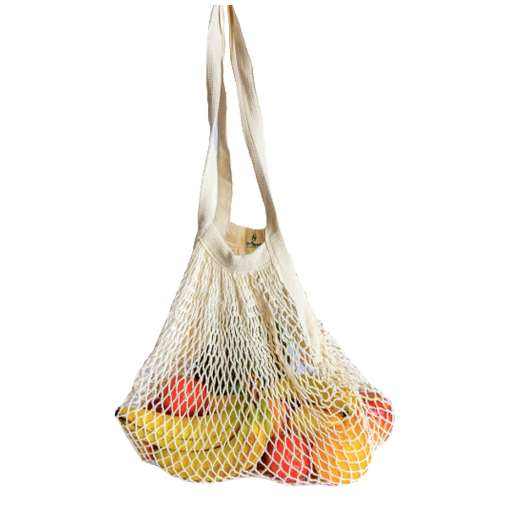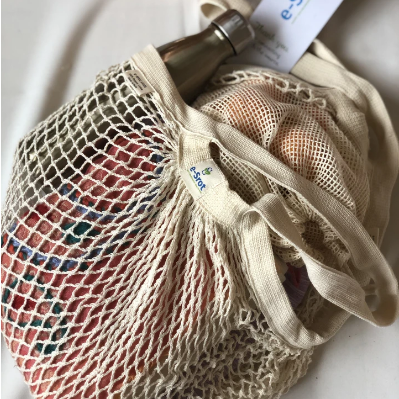 String Bag - 100% Organic Cotton
"Happy Environment, Healthy You"
Carry your love for nature wherever you go to help minimize plastic waste. The ultra-soft, lightweight, and stretchable bag is easy to carry with you and capable of accommodating anything from fresh produce to groceries, or stuff for your beach trip, outing or picnic!
13.5" X 13.5"
10" Shoulder length Handle
sustainable swap from single use plastic

100% organic cotton certified by the Global Organic Textile Standard (GOTS)

ethically and fairly produced in Karur, India
Karur is located on the banks of Amravathi River and is famous for its beautiful and sacred temples. Karur, known as the "Textile Hub", has the best quality cotton products that are exported to North America and Europe.  

Care instructions:
Bags are easily washed in machine or by hand using regular laundry detergent. Lay flat to dry. Since the bags are made of unprocessed fabric (never bleached) the fabric will shrink (8-10%) on first wash.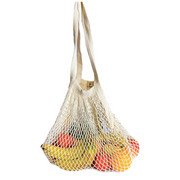 String Bag - 100% Organic Cotton