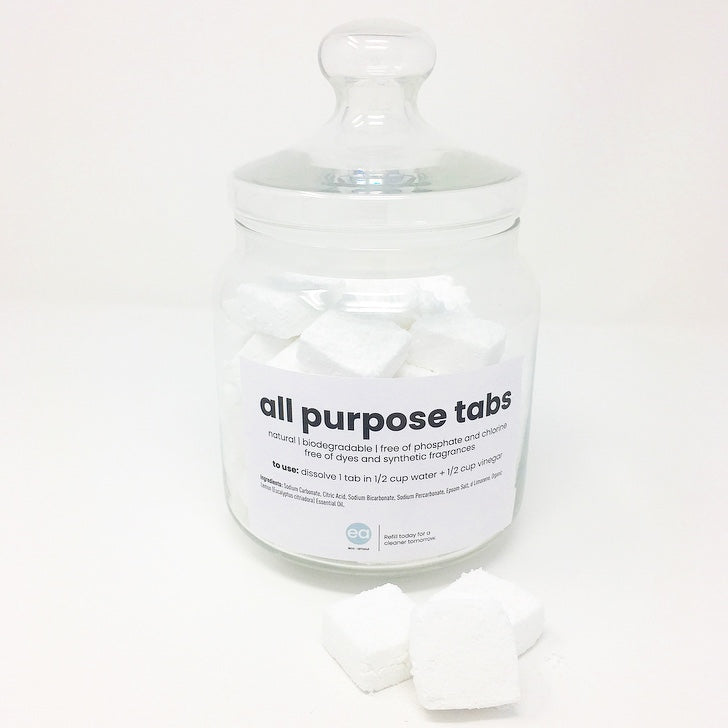 All Purpose Cleaning Tabs | e+a
eco+amour All Purpose Cleaning Tabs
These cleaning tabs are made with biodegradable ingredients. They are free of phosphates, chlorine, dyes, synthetic fragrances and plastic! Each tab is enough for 250ml (1 cup) of all purpose cleaner.
Dissolve in 1/2 cup vinegar + 1/2 cup water
Bring Your Own Container or packaged in paper bags
Ingredients: Sodium Carbonate, Citric Acid, Sodium Percarbonate, Epsom Salt, Water (Aqua), Castile Soap [Water (Aqua), Saponified Organic Olive Oil (Sodium Olivate)], d Limonene, Organic Lemon (Eucalyptus citriadora) Essential Oil.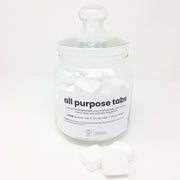 All Purpose Cleaning Tabs | e+a