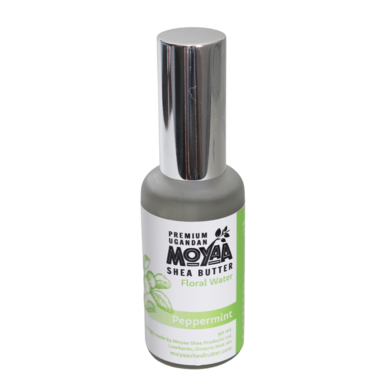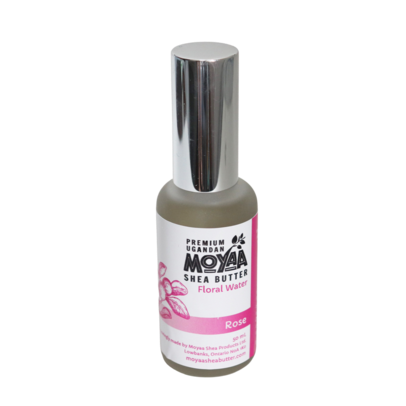 Moyaa floral waters can be used as a facial toner or an aromatic body spray. You can use them in your hair, add to your clay facial masks, spray on your linens or even use as a room spray. So many different ways to use one product!!

Caution some people may be sensitive to Floral waters. We always recommend a patch test on your skin before use.

Avoid eye contact (if needed flush with water).

Country of origin Canada
Steam Distilled
Non GMO
Cruelty Free
Vegan
2 year shelf life, if stored out of direct sunlight
Store in a cool dark place
Can be refrigerated
50ml
Peppermint Floral Water
(Mentha piperata) can have the following benefits:
With a wonderful cooling action it can help soothe inflamed or sunburned skin, refresh you when hot, keeps bugs at bay when outside.


Rose Floral Water
(Rose damascene) can have the following benefits:

Soothes skin, reduce redness, enhance mood, contains antioxidants.
Floral Water