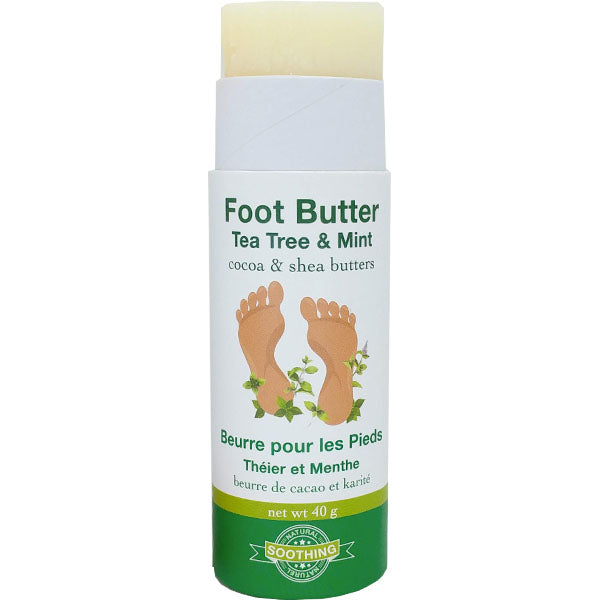 Foot Butter | Tea Tree Mint
Unlike the skin on the rest of the body, your feet are not lubricated by oil glands. Your feet rely on hundreds of thousands of sweat glands to keep your feet feeling moisturized. As you age, your feet sweat less which can cause dry itchy feet.
This foot butter contains 100% Canadian beeswax, cocoa & shea butters and coconut, rice & sesame oils
 to soften and enrich your skin. 
Tea tree's antiseptic qualities and mint's rejuvenating tingle will keep your feet toned and supple.
40 grams
biodegradable push-up stick container - plastic free
great for dry elbows, knees & feet
How to Use:
1. Soak feet in lemon juice for approximately ten minutes. (Lemon juice is a mild acid that helps to dissolve dead and dry skin for easy removal.)
2. Use a loofah or soft foot brush to scrub your feet.
3. Wash with warm water.
4. Apply Mountain Sky foot butter to feet after bathing and wear socks.

Foot Butter | Tea Tree Mint