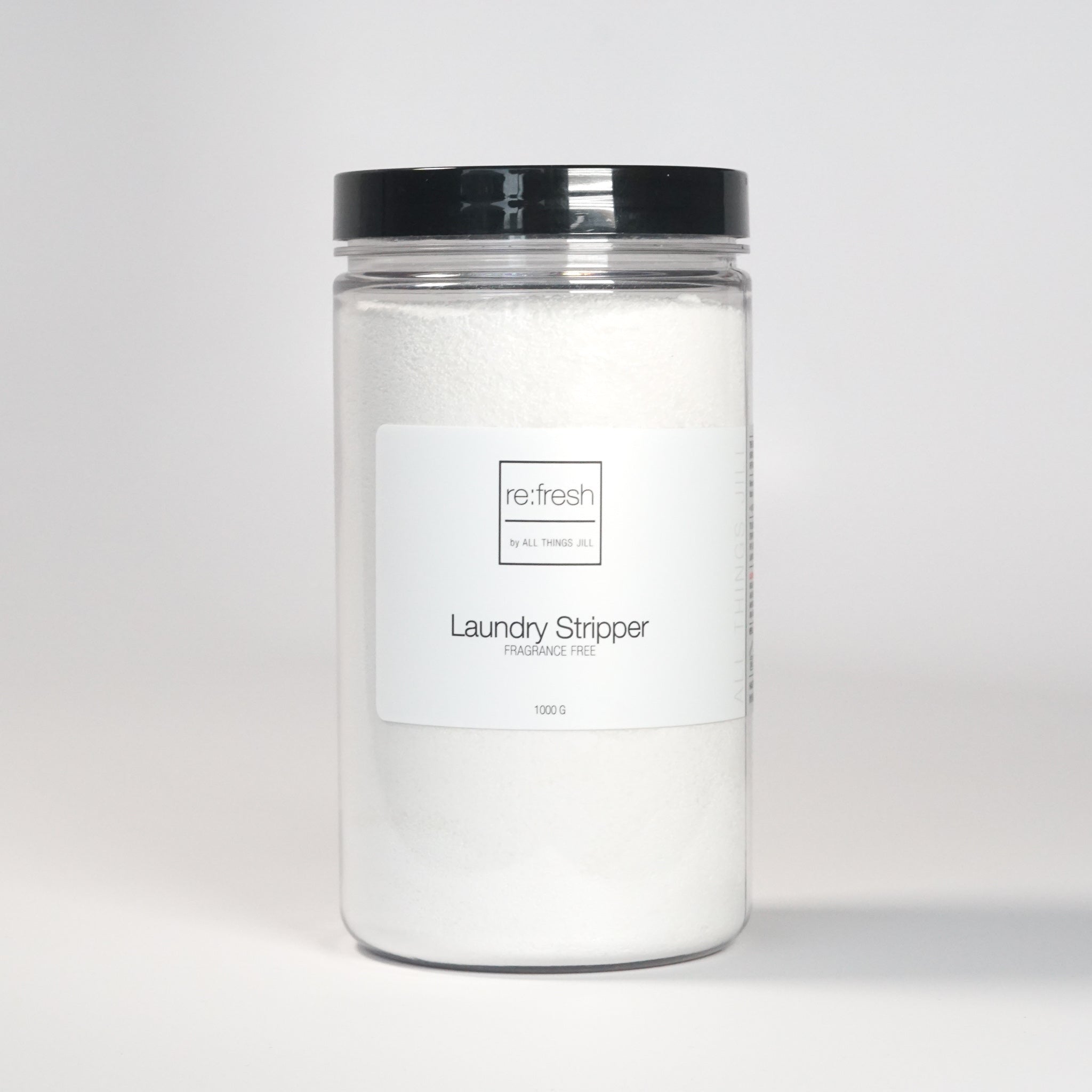 You'll be shocked at what comes out of your laundry when you soak it in this laundry stripper — but in awe at the results. Remove built-up detergent residue and hard-water minerals to reveal renewed and refreshed fabrics. When you see the colour of the water that goes down the drain, you'll be very relieved to have it down the drain and no longer on your clothes. Especially great for towels, sheets and athletic wear.
Fill a laundry tub, sink or bucket with very hot water. 
Add 3-4 tablespoons of laundry stripper and stir to dissolve. (Filling your bathtub? Use at least 1 cup!). 
Submerge laundry in the water. Let soak 1-4 hours (more for grimier material), stirring occasionally. 
When complete, drain water and run laundry through a rinse cycle in your washer. 
Hang dry or tumble dry.
Ingredients:
Sodium carbonate (Soda Ash), Sodium borate (Borax), Sodium percarbonate, Sodium bicarbonate (baking soda), Magnesium sulphate heptahydrate (Epsom salt), Sodium chloride (Sea Salt)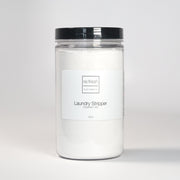 Laundry Stripper