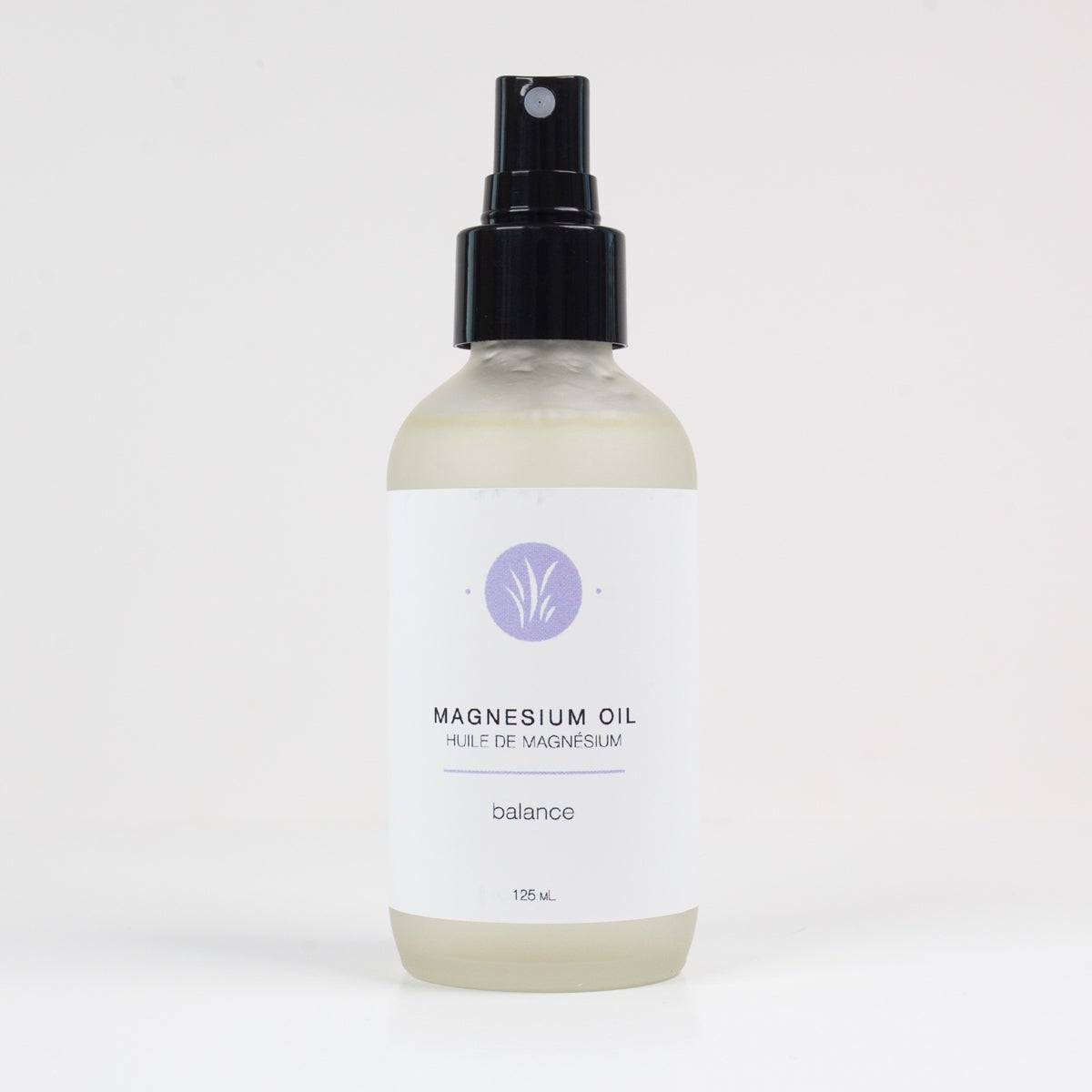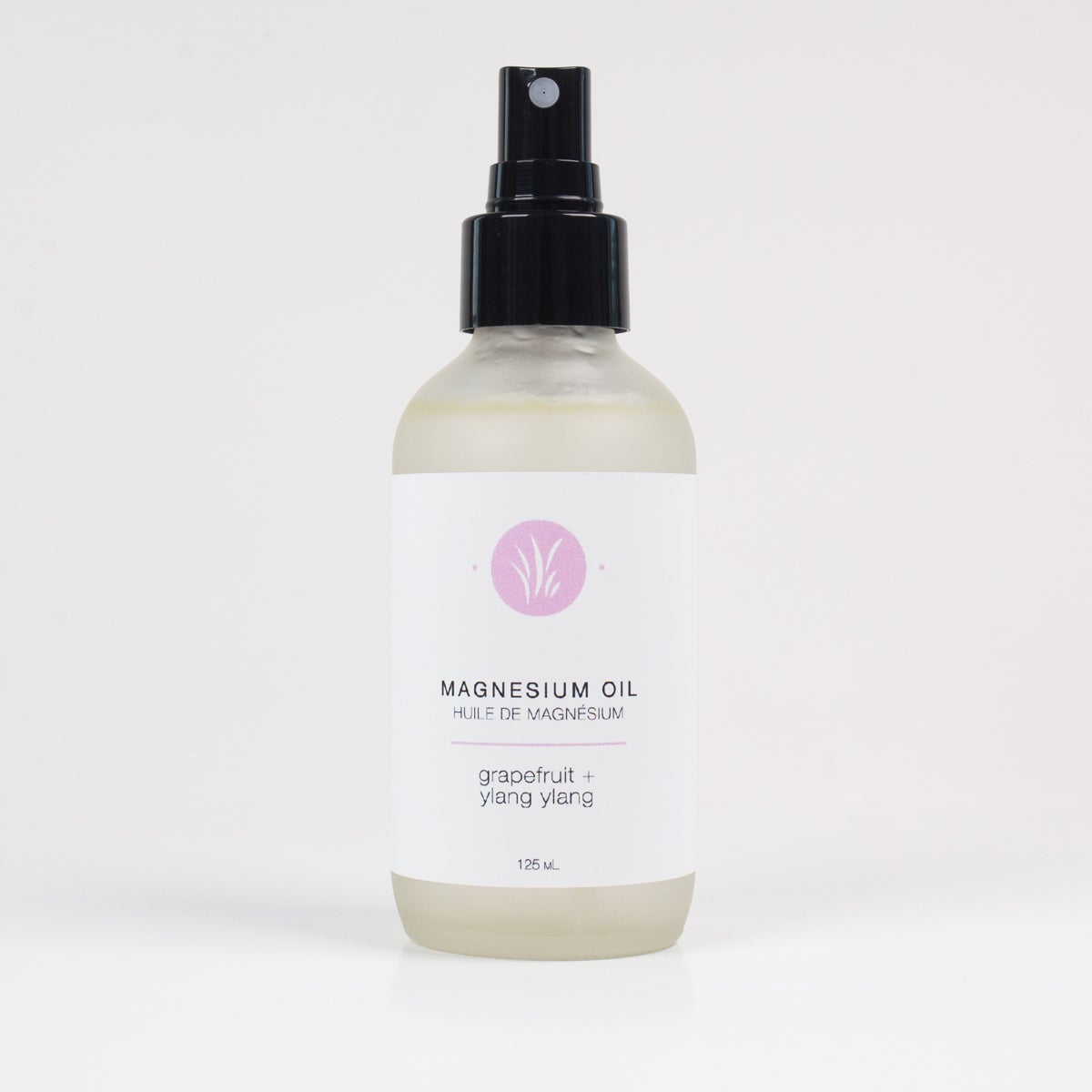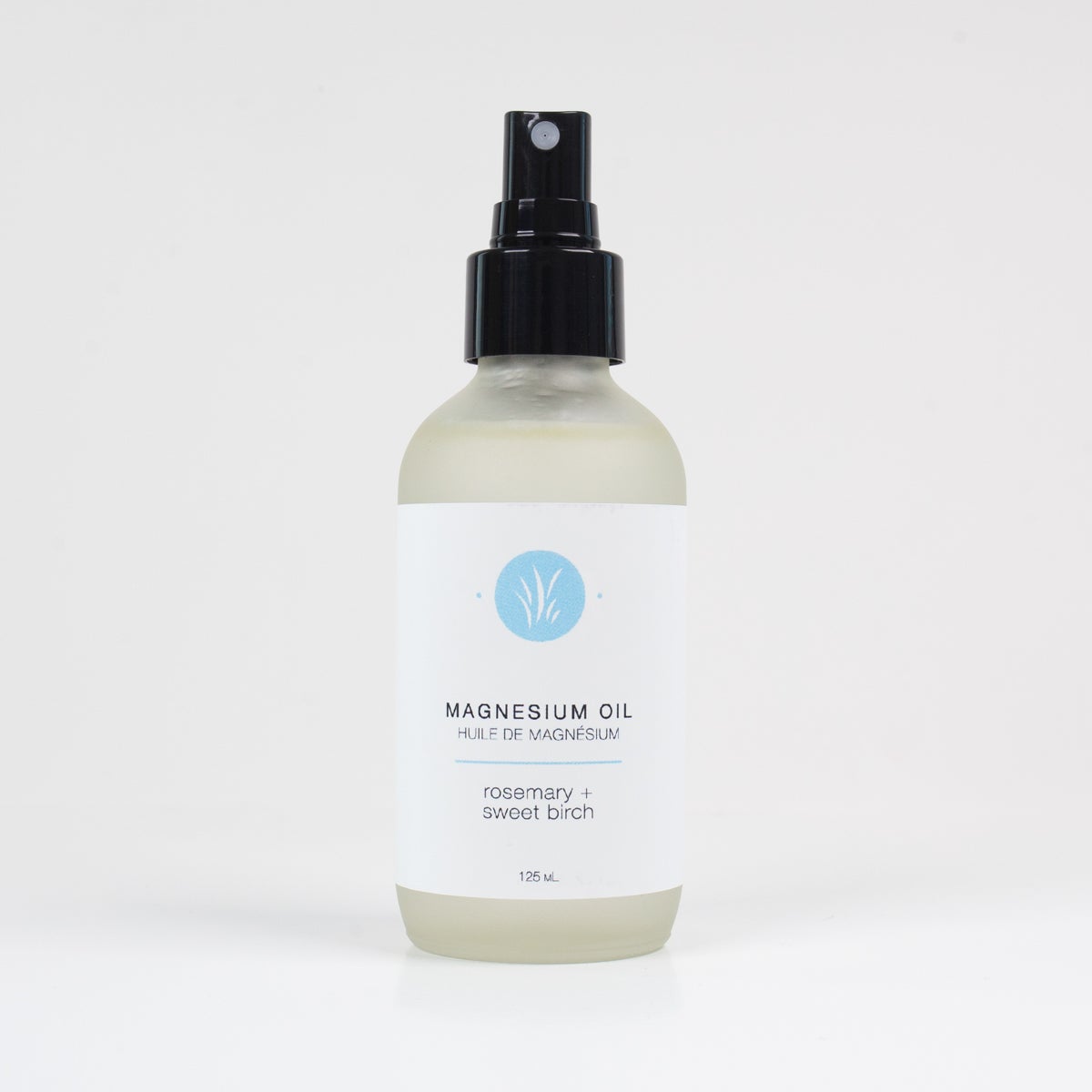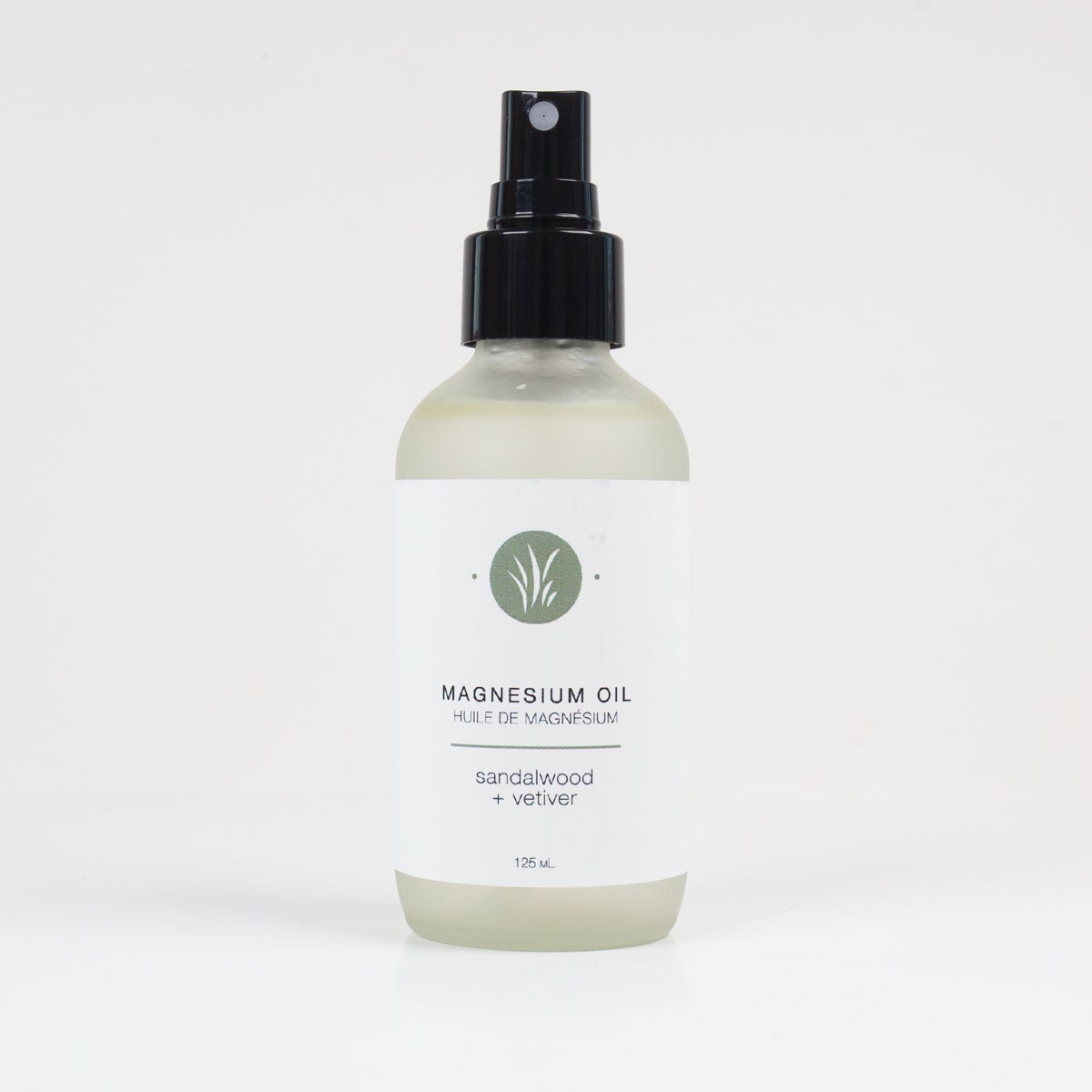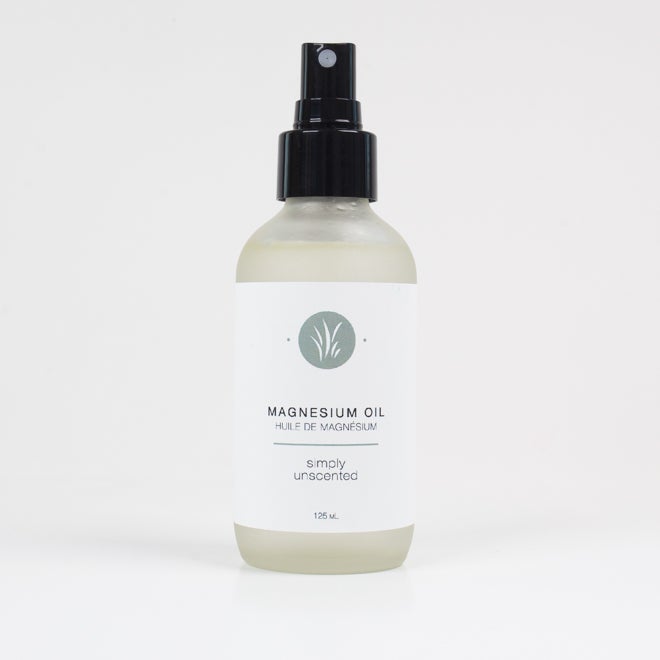 Apply magnesium exactly where you need it, with this body spray formulated to facilitate its absorption through the skin. 
Magnesium oil is not a true oil, but rather a solution of magnesium chloride suspended in water. Magnesium is known to be a powerful addition to your skincare routine — it may improve your skin's overall appearance, reduce acne and other skin disorders by lowering cortisol levels and improving cellular processes. It may also function as a calming agent for skin issues such as rosacea and eczema.
Unscented: Great for muscle tension, insomnia and promoting relaxation. 

Balance: relaxing and harmonious blend with lavender, lemon, lime, geranium and patchouli essential oils. This body spray is perfect for when you're looking to find your centre.

Grapefruit + Ylang Ylang: rejuvenating blend of citrus and floral essential oils, perfect for slowing down and showing yourself some love.

Rosemary & Sweet Birch: regenerative blend of essential oils, perfect for those times when you've worked hard and are all tuckered out in the very best way.
Sandalwood + Vetiver: a grounding blend of essential oils Tune out the noise of the world & reconnect with your inner self. Invoke moments of deep peace.
TO ENJOY
Shake well. Mist 5-10 sprays over your body 15 minutes prior to sleep. Spray onto clean skin, focusing on sore areas. Avoid broken or freshly shaven skin. 
best incorporated into your skincare routine after cleansing and exfoliating
Simply give your skin a few spritzes in the evening before applying a moisturizing lotion or cream - you'll be amazed at the results!
It is natural for the mister to become clogged due to the magnesium. If this happens, rinse nozzle under warm water.
INGREDIENTS
(organic / non-organic)

Balance: Aqua, Magnesium chloride, Glycerine, Lavandula angustifolia (Lavender) Oil, Pelargonium roseum (Geranium) Oil, Pogostemon cablini (Patchouli) Oil, Citrus limonium (Lemon) Peel Oil, Citrus aurantifolia (Lime) Peel Oil
Grapefruit + Ylang Ylang: Aqua, Magnesium chloride, Glycerine, Citrus paradisi (Grapefruit) Peel Oil, Lavandula angustifolia (Lavender) Oil, Citrus sinensis (Orange) Peel Oil, Cananga odorata (Ylang Ylang) Oil, Pogostemon cablin (Patchouli) Oil 
Rosemary + Birch: Aqua, Magnesium chloride, Glycerine, Lavandula angustifolia (Lavender) Oil, Origanum marjorana (Marjoram) Oil, Eucalyptus globulus (Eucalyptus) Oil, Mentha piperita (Peppermint) Oil, Rosmarinus officinalis (Rosemary) Oil, Betula lenta (Birch) Oil 
Sandalwood + Vetiver: Aqua, Magnesium chloride, Glycerine, Cedrus atlantica (Cedarwood) oil, Citrus bergamia (Bergamot) oil, Salvia sclarea (Clary sage) oil, Santalum album (Sandalwood) oil, Cymbopogon martini var motia (Palmarosa) oil, Vetiveria zizanioides (Vetiver) oil
Unscented: Aqua, Magnesium chloride, Glycerine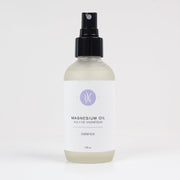 Magnesium Spray