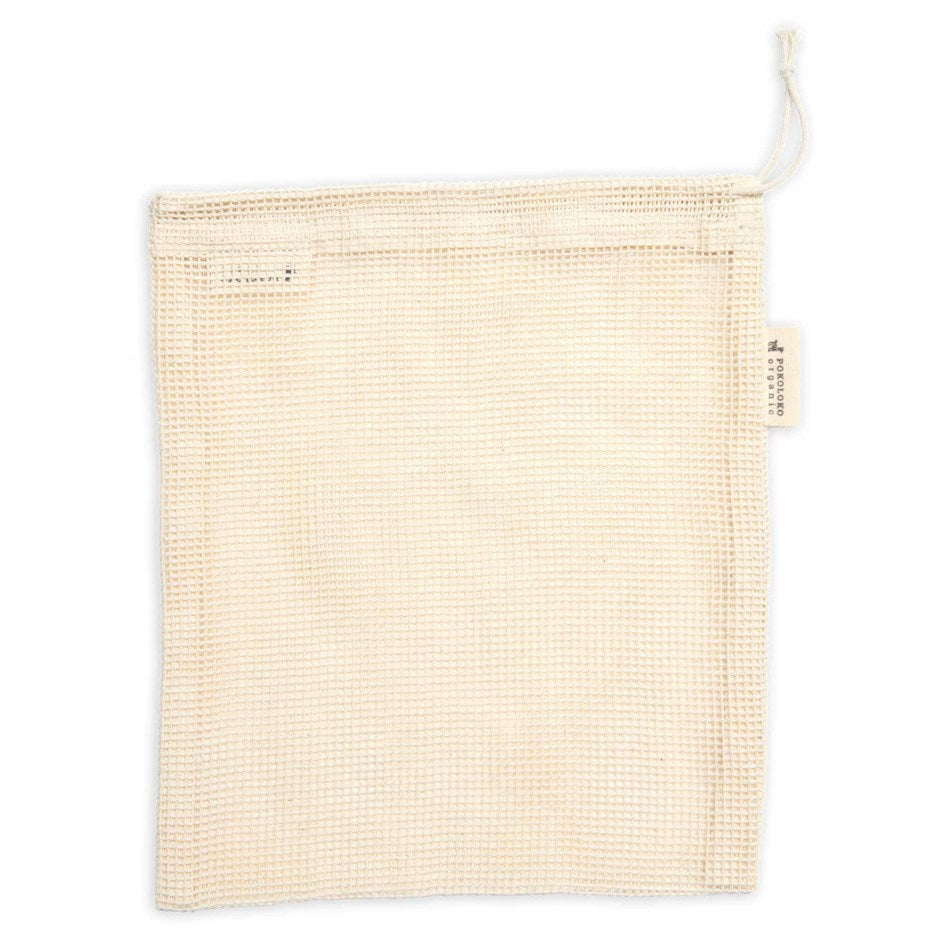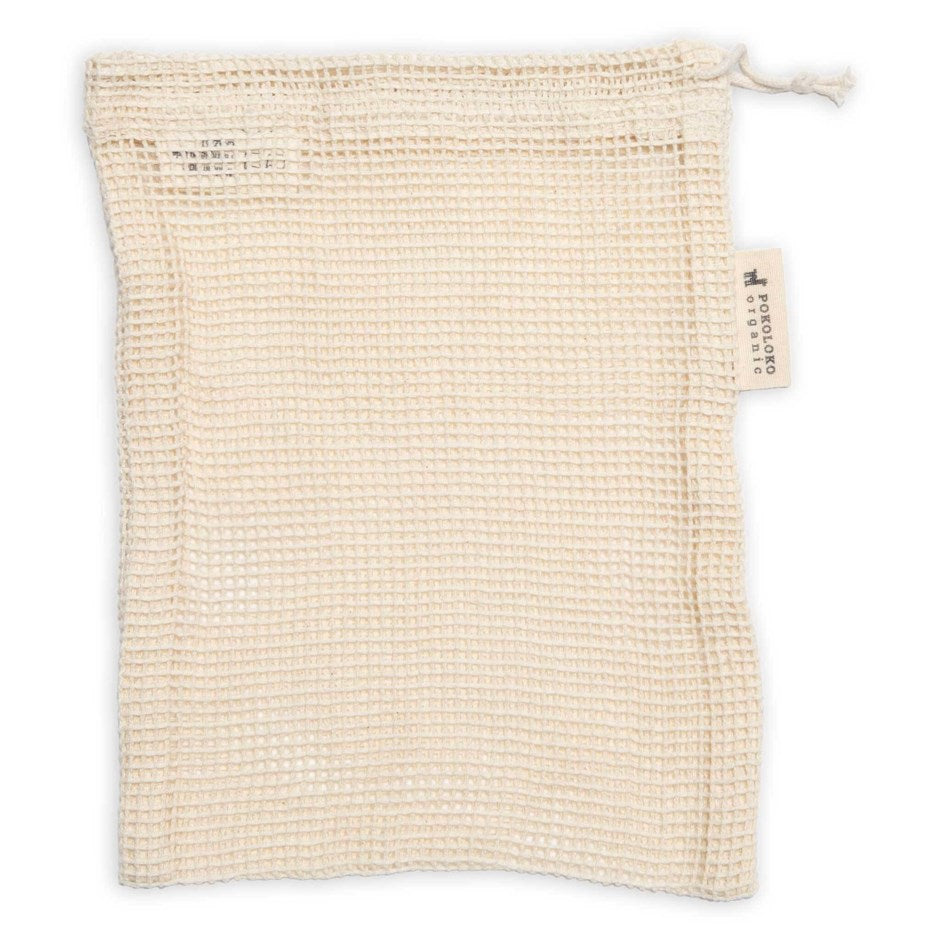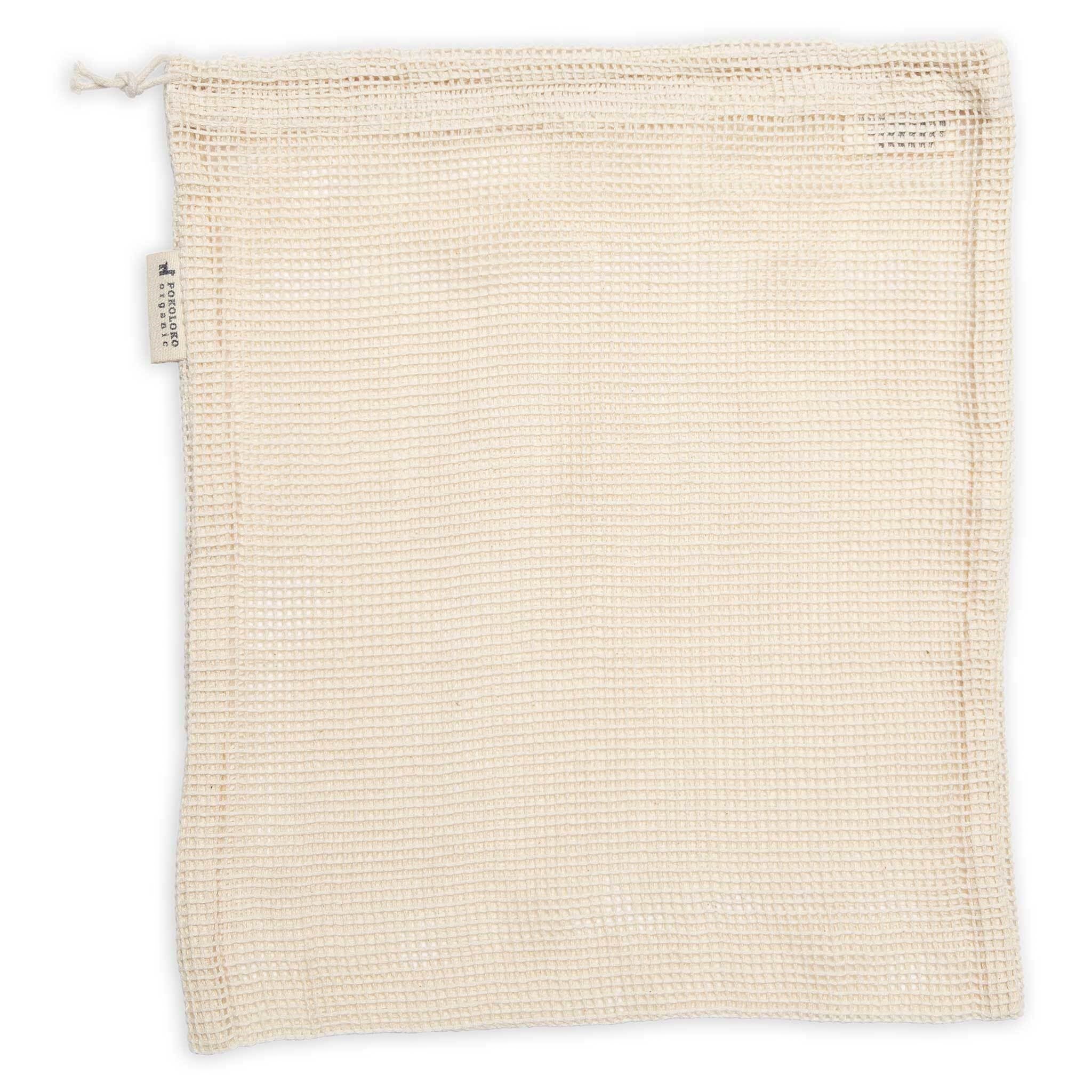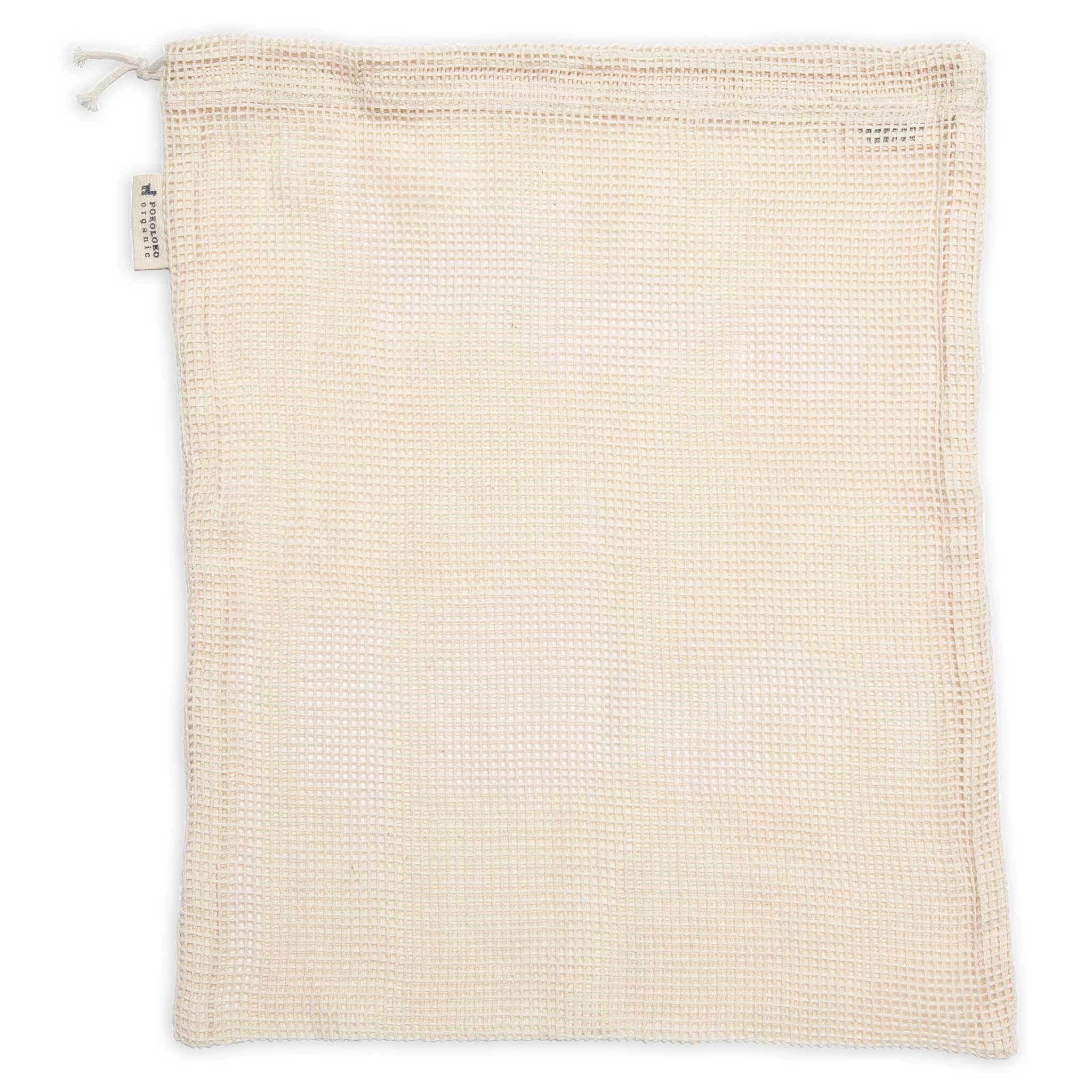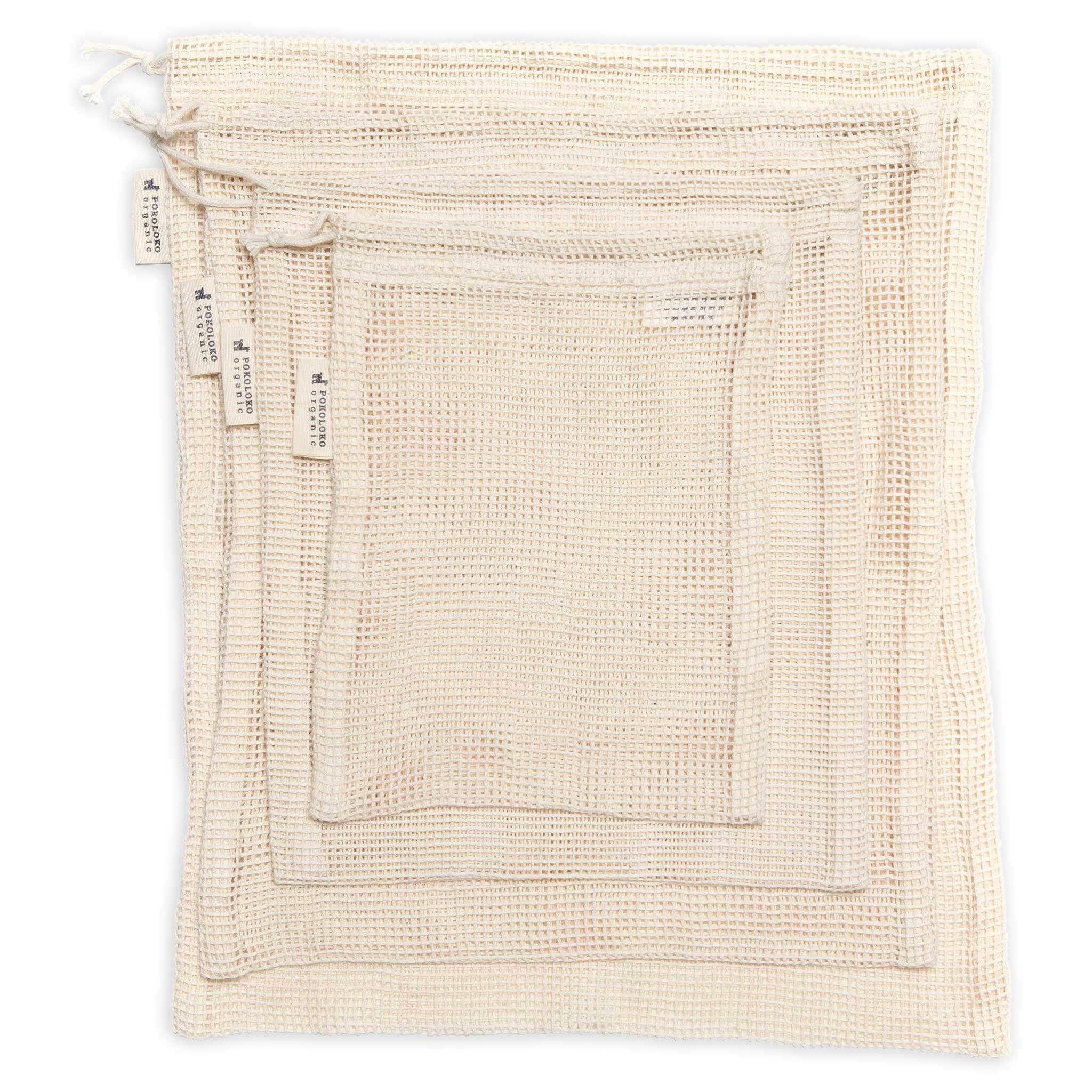 Tired of tossing single-use plastic produce bags in the trash?


These 100% GOTS Certified organic cotton mesh produce bags are the perfect zero waste option!
Keep your fruits and vegetables fresh longer with this breathable fabric.
You'll find these bags are also handy for organizing, travel, the gym, or eco-friendly holiday gift bags.

Lightweight, Durable, Reusable, Washable
100% Certified Organic Cotton
Easy care: Machine wash cold, hang dry
Fair Wage/Fair Labor
Recyclable as a textile, compostable

Sizes:

small 8" X 10"
medium 10" X 12"
large 12" x 15"
extra large 14" x 18"

set of 4 includes one produce bag in each size
Pokoloko produce bags are made fairly in India following GOTS standards for environmental responsibility.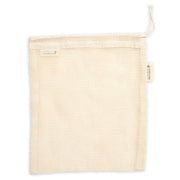 Mesh Produce Bag