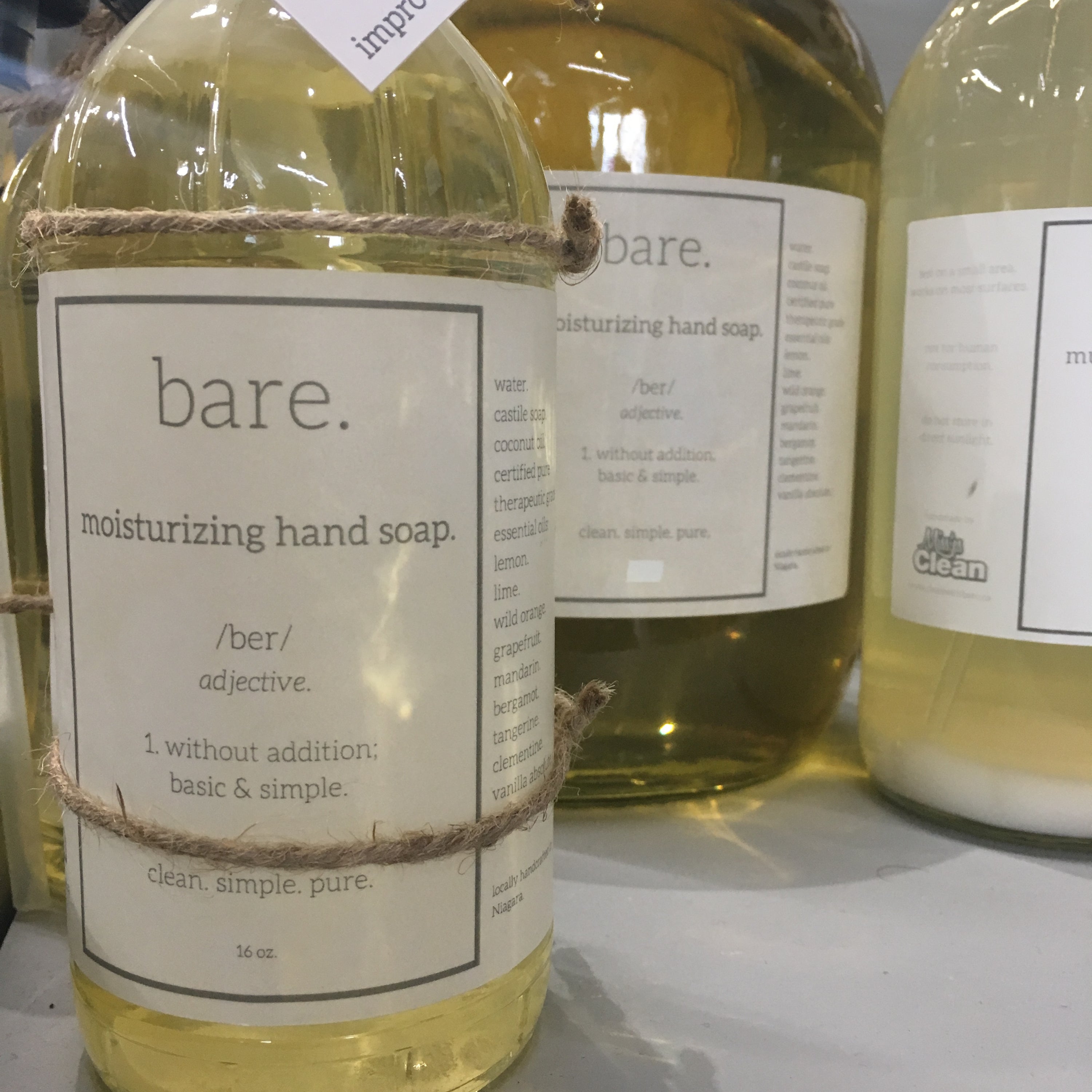 Moisturizing Hand Soap - refill
bare.'s moisturizing hand soap was created to safely and effectively clean your hands while naturally moisturizing your skin.
Clean ingredients means it is better for the environment too.

Bring Your Own Container (BYOC) service available in-store
Online orders must add a refill jar
Ingredients: 
water, castile soap, coconut oil, pure essential oils: lemon, lime, wild orange, grapefruit, mandarin, bergamot, tangerine, clementine, vanilla absolute.
Moisturizing Hand Soap - refill