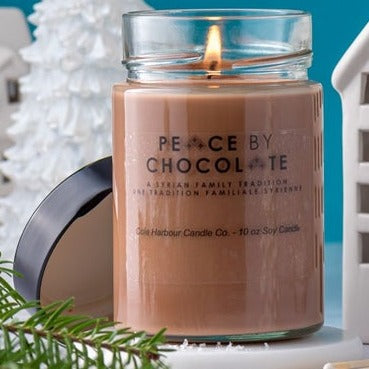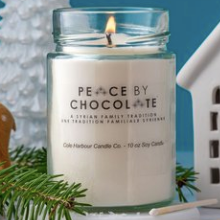 Peace By Chocolate Candle
These sweetly-scented soy candles are a low-calorie treat for any chocolate lover. Warning: May induce snacking. Do not eat candle no matter how good it smells!
GIFTING IDEA: Pick up a Chocolate Scented Candle, a bottle of wine, and a bath bomb and treat your special person to a sweet, romantic bubble bath!
10 oz soy candle with lid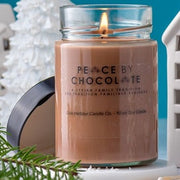 Peace By Chocolate Candle