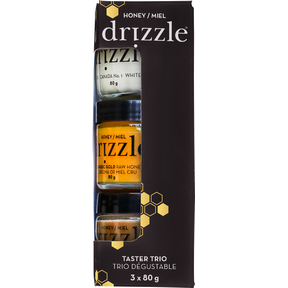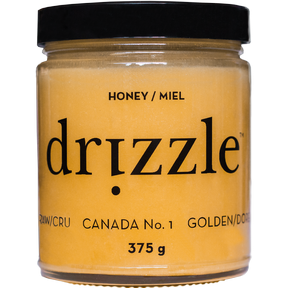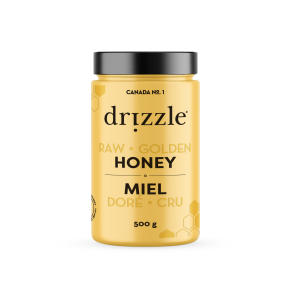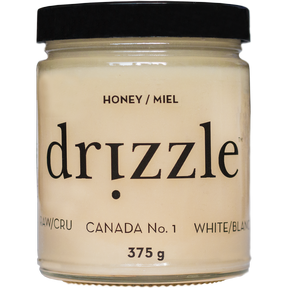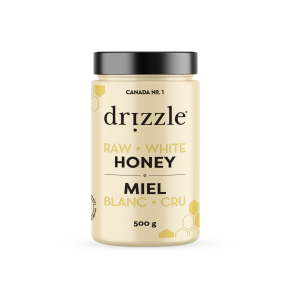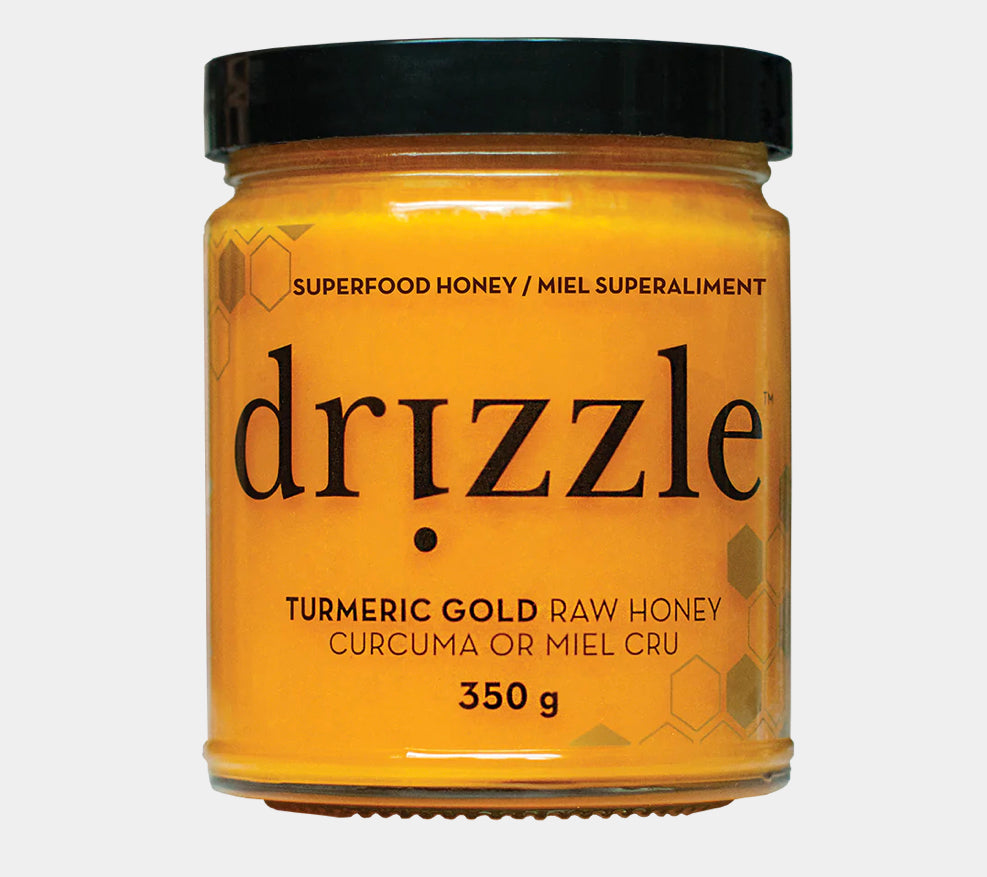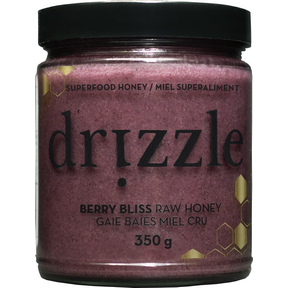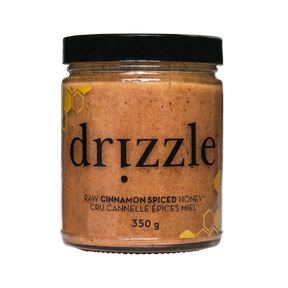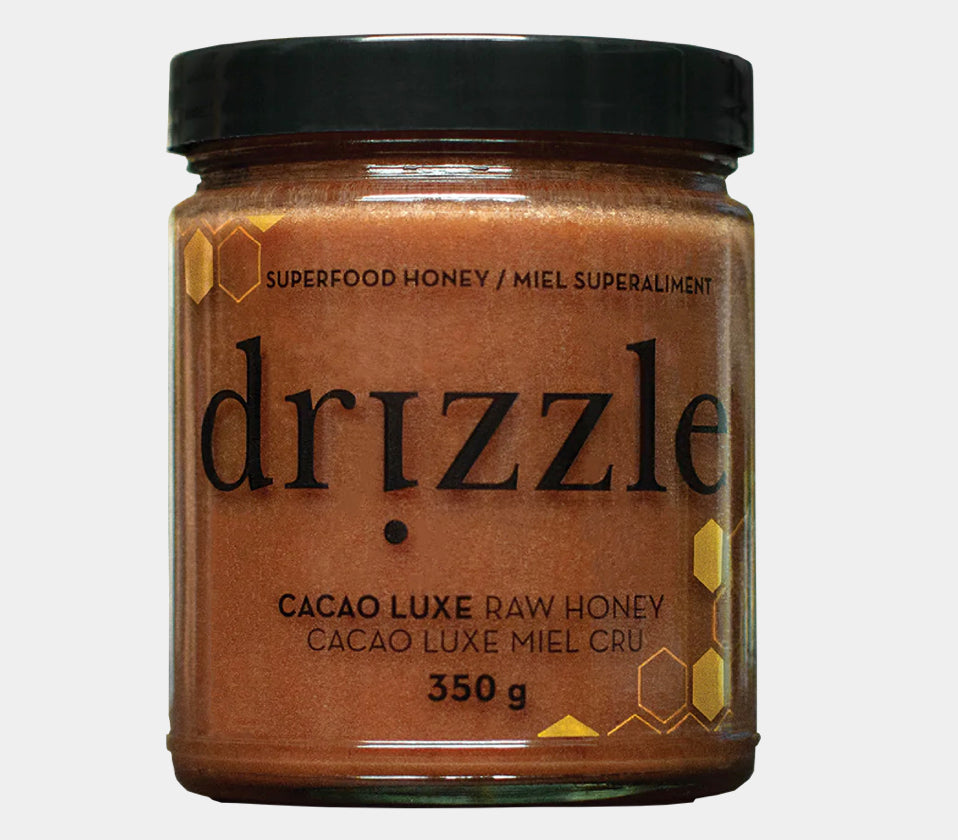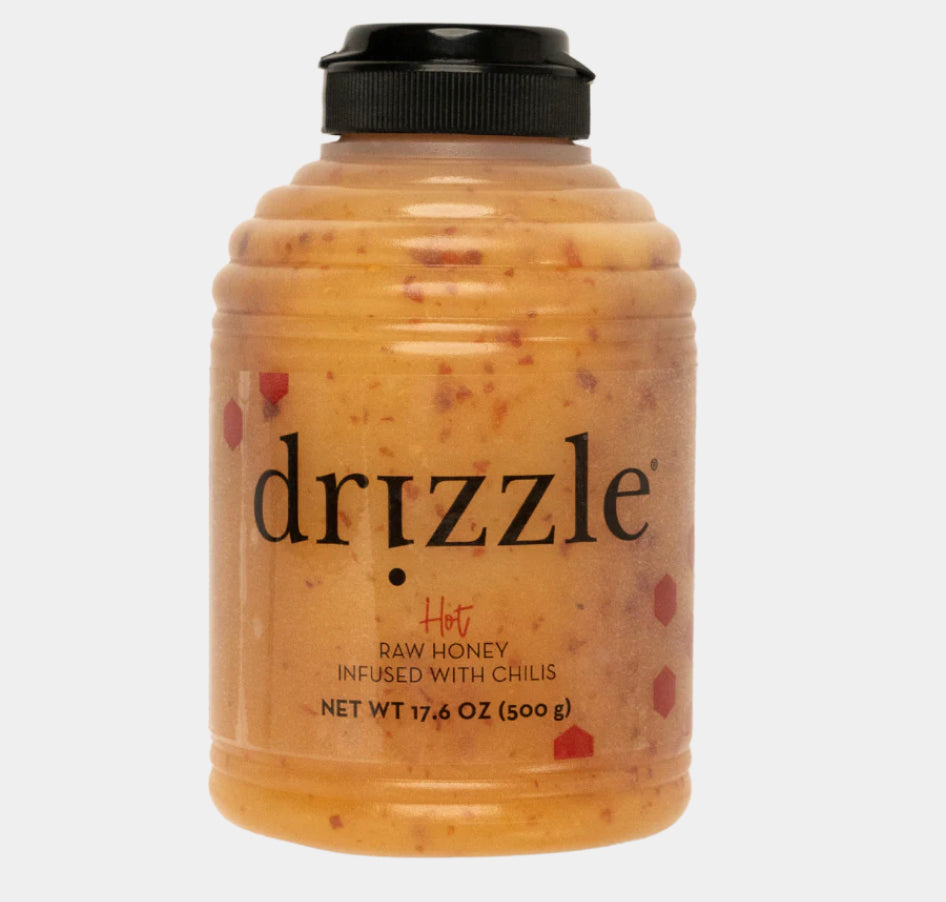 Your Daily Dose of Nectar...
Forget the elixir of youth, we're here for the nectar of health: Golden, creamy, functional honey. Brimming with nutrients and antioxidants, Drizzle is the healthiest honey you could ask for: 100% pure and powered with superfoods so you can have your honey and eat it, too (every day if you're anything like people at Drizzle~). It's good for you and good for the bees, so go ahead and bee well. 
Drizzle donates 1% of profits to pollinator research and protection.
Drizzle White is a light, delicate, raw honey, buttery in texture and perfectly paired with fresh flavours like fruit, lattes and warm bread.
Golden is a rich, bold, raw honey, perfectly paired with daring flavours like hot sauce, aged cheese or a cup of strong coffee.
Turmeric Gold: Anti-Inflammatory Blend - A take on traditional golden milk elixir. Stir into steamed milk or chai tea for a rich, aromatic treat, or add to baking for a unique twist to popular desserts.
Cinnamon Spiced is warm and inviting. Spread over toast, stir into oatmeal or yogurt or drizzle over baked brie for some sweet comfort on a chilly day.
Berry Bliss: Antioxidant Blend - Lush, juicy and bursting with super berry goodness, Drizzle Berry Bliss onto baked goods, blend into a vinaigrette or enjoy by the spoonful.

Cacao Luxe: Energy Boost Blend - Upgrade your morning espresso, indulge by the spoonful, or elevate a simple cake into something unforgettable!

Hot Honey: Raw honey is infused with spicy crushed chilies for a balance of natural flavors that complements practically any dish. Don't be shy—pour it on thick and enjoy! Scoville Heat Unit: approx. 1800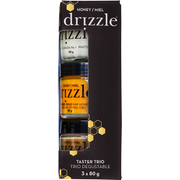 Honey | Pure, Raw