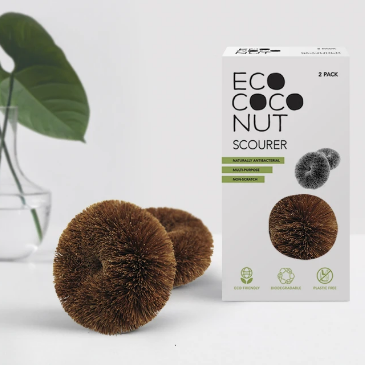 The economical choice for kitchens and bathrooms. A biodegradable and highly durable multipurpose scourer that has been designed to meet style with sustainability and with all the functionalities to deliver a superior clean in your home.
2 scouring pads per package
Safe on non-stick fry pans*
Non Scratch*
Great on hard surfaces
Easily removes mould 
Naturally Antibacterial
Free from toxic chemicals 
Biodegradable
Sustainable
brush handles made with FSC (Forest Stewardship Council) certified recycled Rubber trees grown in a plantation
bristles made from sustainably farmed coconut husks
*Note: Test all surfaces for scratching. Although these products are non scratch, some soft or low quality plastics have been known to scratch easily.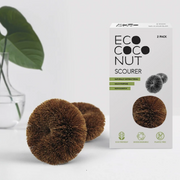 Scouring Pad