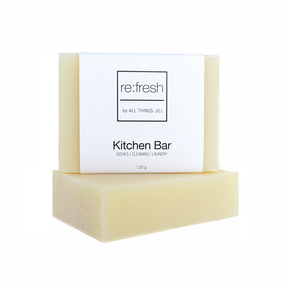 We were going to call it a dishwashing bar, until we realized that calling it a dish washing bar would not do justice to all the things this bar can do!
dishes

glass stovetop

sink

use in conjunction with a scrubber on your toughest greasy areas

laundry stains. Simply pre-moisten your fabric, then rub directly with the bar. Let site at least a few minutes before laundering normally. Check the stain before placing in the dryer and repeat treatment if needed.
All of this in one handmade, waste-free bar that will last longer than you'll expect!

Ingredients:
Aqua, Sodium Cocoate (Coconut Oil)*, Citrus limon (lemon), Litsea cubeba.
* = organic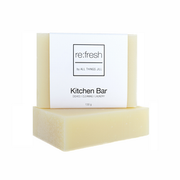 Solid Dish Soap