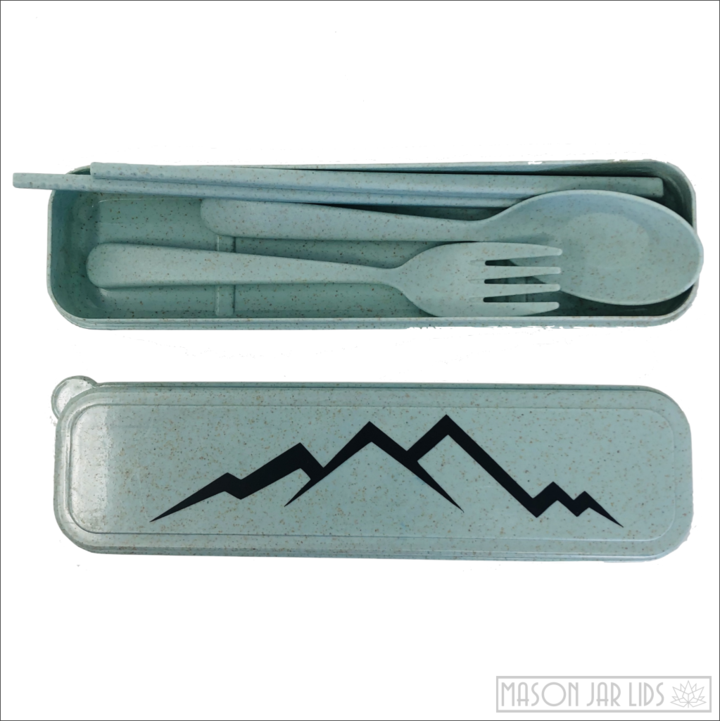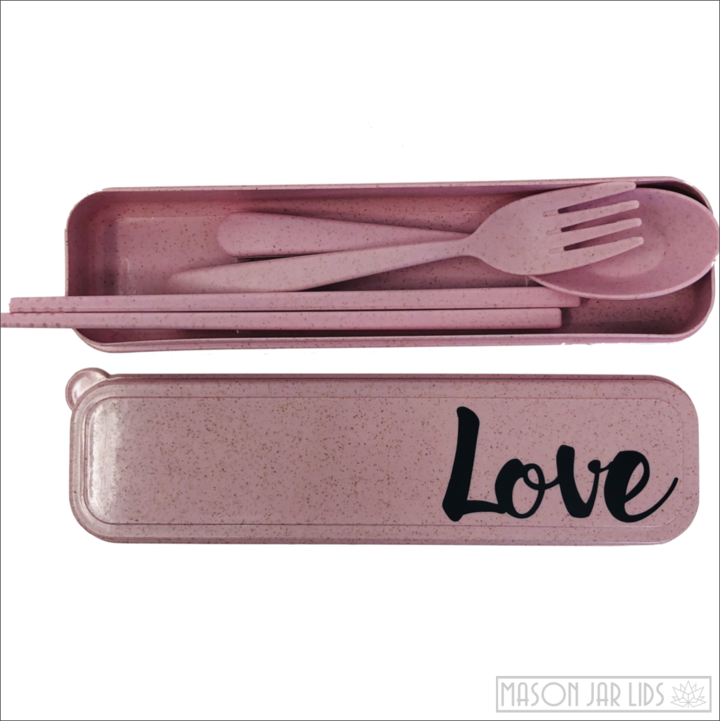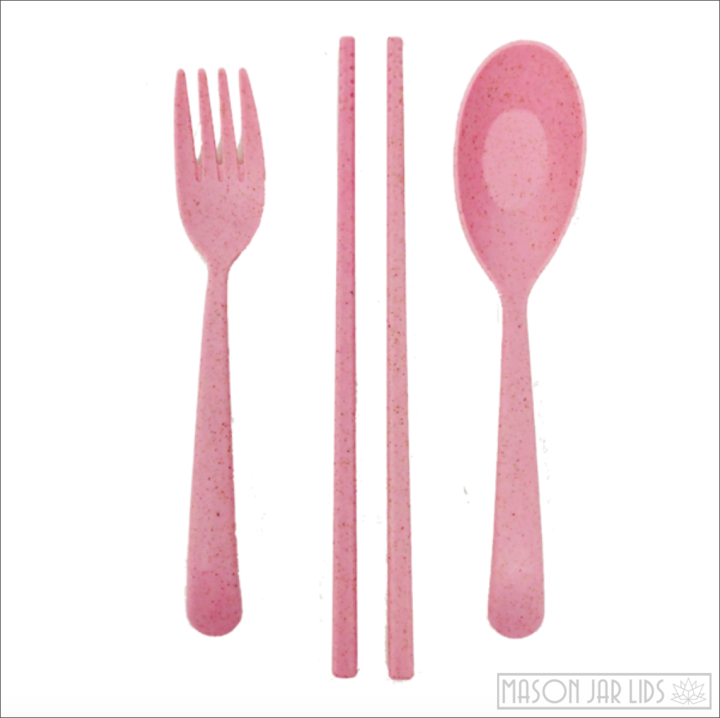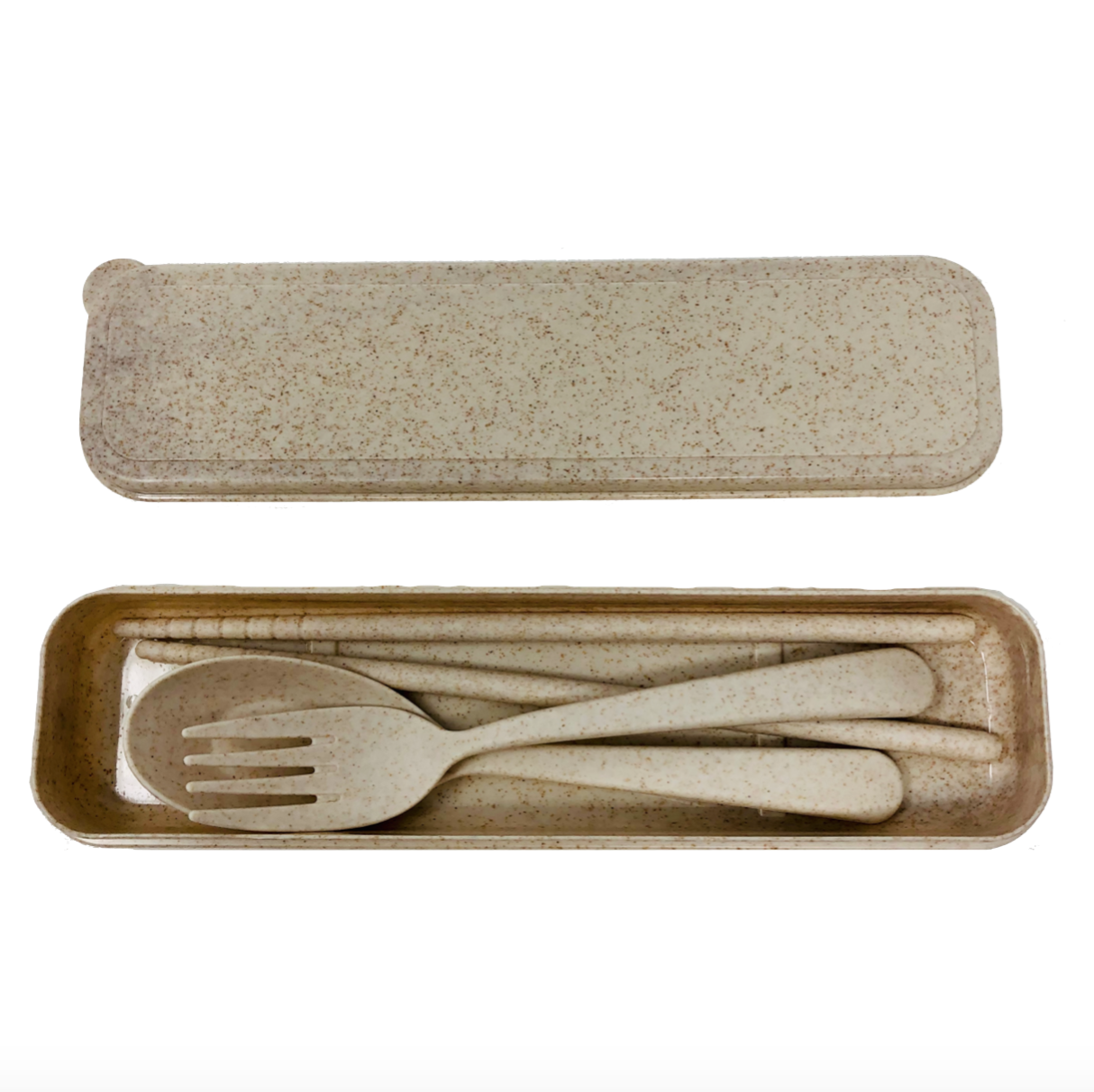 Never have to use disposable cutlery again!

These gorgeous Earth Loving cutlery kits are perfect for anywhere YOU are!
Camping   School   Vacation   Picnics   Work    Travel    On the Go!
Each Cutlery Kit includes a fork, spoon & set of chopsticks!
8.25" long x 2.25" wide x 1" tall
dishwasher, freezer & microwave safe!
compostable at end of use
Why These Cutlery Kits Are Extra Special:

They are Made From Wheat Straw! Wheat Straw is what is left after the grains and shaft are removed from a wheat stalk.
It is highly renewable and at this time is labeled as "agricultural waste".
Takes up less space to manufacture = far less manufacturing impact.
Acts like plastic but breaks down into organic material.
After years of use, simply toss into the compost.
How Mason Jar Lids Sources Their Products:
Local first
Canada second
North America Third
If they do not find items that are of the quality required they go overseas.
They use manufactures that are monitored by a third party for compliance with FDA standards. Items manufactured overseas will never touch the ocean as they are delivered by air.
These cutlery kits are produced in China.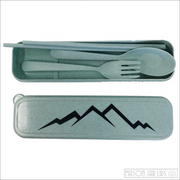 Wheat Straw Cutlery